CLIMBING WALLS ARE OUR PASSION
Our company was established in 2001, but our experience in building climbing walls had started much earlier.

The first self-designed bouldering wall we built in 1994 in the basement of a housing estate block. The total surface was only 60 m2. Crowds of climbers coming to this small bouldering wall, far exceeding its capacity, made us think about a more serious project. However only after 6 years, in 2000, we could move to the building of a former boiler house, where we created a 200 m2 climbing area with vertical, overhang and roof climbing walls, good for leading and top ropes. We placed there as well two-lever bouldering area, one room on the top of the other and we produced our own climbing holds.
Learn more
Climbing walls
We build:
- Fun Climbs
- Adventure Parks
- Commercial walls
- Competition walls
- Complex Climbing Centers
- Lead Climbing and Boulder Gyms
- Climbing Walls for schools and hotels
FUN CLIMB
Our latest system is designed to be safe and attractive for all age groups - young children, youth and adults alike. The FUN CLIMB system offers 30 different walls and attractions, each with its own unique theme, shape, colour and difficulty level.
ADVENTURE PARKS
Attractive proposition for people who like to spend their time actively. We build platforms and safety riggings in the wooded park or forest area. In this way, the lines combines individual competitions into a string ensuring the right dose of emotion for everyone, associated with overcoming the route. In the unwooded areas we place wooden piles or metal poles, and in the rooms we place independent structures.
News
28.01.2019
Moonboard at Murall, Warsaw
WHY US?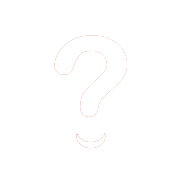 Professional advice
Thanks to many years of experience, we can offer you the best solutions. Climbing it's not only our job, but also our passion, where we can transfer the ideas taken from nature to cities, sports halls or adventure parks.
Newest technologies
We produce our climbing panels in professional conditions, using CNC technology (cutting panels with an accuracy of 0.1 mm) and GRP technology (high-strength laminates).
Safety
The whole structure is designed individually for each of the walls according to the EUROPEAN STANDARD EN 12572 concerning artificial climbing walls. We also equip the walls with certified safety equipment of reliable brands.
WE SUPPORT
We try to support people; we help the competitors of the Polish National Team in their carrier. We are happy with their successes. In return, they help us to improve our products. We also try to support interesting climbing events. If you have any original idea, send us your CV and convince us to help you to implement it. We look forward to cooperating with you.
Learn more